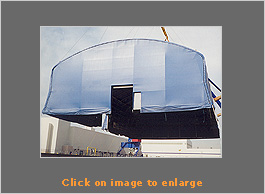 Service
From the moment you dial our phone number you will discover what service excellence means. Our sales team will work with you to determine your requirements and provide you with a proposal to suit.

Western Tarpaulin & Co. also offers installation service, by our specially trained and experienced assembly crew. We are ready and able to get your shelter up according to our Dome™ standards.

So relax, you don't need to worry about getting your shelter up on time. Leave the work to us. We can also schedule quarterly or semi-annual follow up visits as part of our on-going maintenance program at a minimal cost to you. That's how much your satisfaction matters to us.